Meet Our Team
Our experienced and friendly team are dedicated to making your visit to Black & Black Dental a pleasant one
About Dr. John C. Black, III ("Dr. John")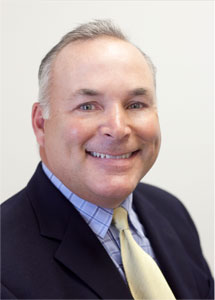 "Dr. John"
Dr. John C. Black, III
Growing up the son of a small town family dentist, Dr. John began observing dentistry at a very young age. His father, Dr. John C. Black, Jr. (or "Dr. Black"), began providing comprehensive dental care to the folks in Willow Street, Pennsylvania and the surrounding area in Lancaster County in 1961. At that time, the dental office was an addition to the Black family home located on Willow Street Pike North. In 1981, the office was moved to our present location. Dr. Black retired from dentistry in December, 2005. If you are one of the lucky ones, you'll get to see and visit with him as he tends to the beautiful gardens outside the office.
Dr. John attended Lampeter-Strasburg High School and enjoyed playing football for the Pioneers. After high school, Dr. John attended Grove City College where he earned his BS degree in Biology. Dr. John earned his Doctorate of Dental Surgery from Georgetown University and joined the team at Black & Black Dental in 1989. Dr. John is a long-time member of the American Dental Association, the Academy of General Dentistry, the Pennsylvania Dental Association and the Seattle Study Club.
Dr. John is married to Toni who works with Dr. John at the office. They have two energetic sons Ryan and Connor as well as a labra-doodle dog named Hudson. When Dr. John is not at the office, he enjoys spending time with his family, coaching his son's lacrosse team, playing golf, working in the yard, traveling, cars, and listening to music.
Clinical and Office Team of Black & Black Dental
Our clinical team consists of six highly skilled, experienced and dedicated members and our office team consists of four caring and helpful members. Each clinical team member has been with Black & Black Dental for more than 17 years! As a patient, you are receiving years of valuable experience from team members who are not only dedicated, but also continue to strive for excellence through continuing education.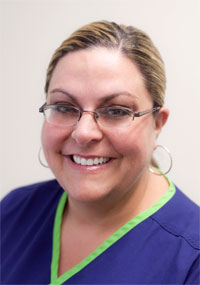 Jeanine
Operations Manager/Expanded Functions Dental Assistant
Hello, my name is Jeanine. I am an Expanded Functions Dental Assistant (EFDA) and Certified Dental Assistant (CDA). I graduated from Solanco High School, The Academy of Medical Arts and Business as well as attended Northampton Community College and HACC. I have taught EFDA for Harcum College and Dental Assisting for Berks Tech.
In my spare time I enjoy spending time with my husband, attending Nissley Vineyard concerts, walking, the movies, beach and boating.
I have worked for Black & Black Dental for over 20 years.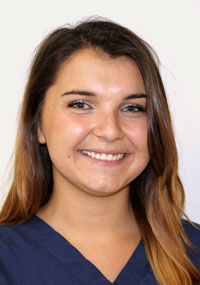 Haley
Expanded Functions Dental Assistant
Hello, my name is Haley. I graduated from Lampeter Strasburg in June of 2015. My senior year I decided to go to the Lancaster Career and Technology Center to complete a dental assisting program. My love for people and my desire to help them drew me to this career. The biggest benefit I receive day to day is meeting new people, and hearing the stories they bring with them.
In my free time I enjoy surrounding myself with my loved ones. I love spending time with my family, friends and boyfriend. My favorite activities are traveling, boating, attending country concerts, going to the beach, camping, fishing and shopping. I'm extremely grateful for all the amazing opportunities I've been given recently.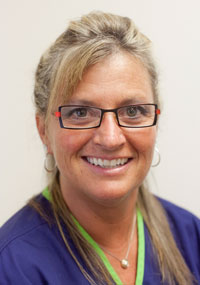 Vicki
Hygienist
I am Vicki, dental hygienist. I graduated from York College and Thomas Jefferson University with a Bachelors Degree in Dental Hygiene and a minor in Education. I also have my Public Health Dental Hygiene Practioner License.
My hobbies include flower gardening, boating, riding our jet skis and motorcycles. I have two boys: my 4 1/2 year old Persians Baxter and Breuster who I adore and of course Bobby, my significant other of 12+ years.
I have been employed here at Black & Black Dental since 1985.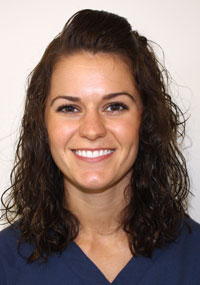 Kylee
Hygienist
Hello, my name is Kylee. I am a dental hygienist and have been practicing since 2012. I graduated from Solanco High School and Harcum College.
I have many hobbies that include, playing field hockey, running, boating at Raystown Lake and hunting.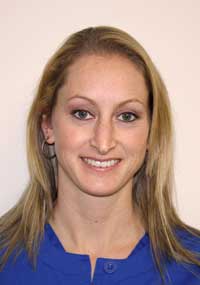 Amy
Hygienist
Hello, my name is Amy. I began working in the dental field in 2005 as a dental assistant which led me to this profession. In 2015, I graduated from the dental hygiene program at HACC.
My hobbies include hiking, running, target shooting, spending time with my family and dogs, and anything that involves the outdoors.

Morgan
Hygienist
Hello, my name is Morgan. After graduating from Solanco High School in 2008 I completed my Dental Hygiene Degree at University of Pittsburgh in 2010 and returned home to get my career and family started. I began working full time and married my high school sweetheart, Eric, in 2011. Since then we have been blessed with three children: J.R, Dawson & Perrie.
In this stage of life being at home with our young children is my "full time job" and I am privileged enough to have a career and practice that allows me to work part-time while the kids enjoy their days with members of our extended family. I enjoy running, biking, hosting gatherings in my home for friends and family, and teaching my kids how to do new things.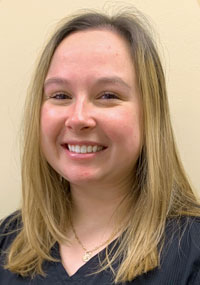 Kirsten
Dental Assistant
My name is Kirsten. I graduated from Lampeter-Strasburg High School in 2018. After high school, I attended York Technical Institute to complete my dental assisting training. I love helping people, and that is what drove me to choose this career. I absolutely love what I get to do every day.
In my free time, I enjoy spending time with my parents, sisters, nieces and nephew. A few of my hobbies are snowboarding, shopping, and traveling.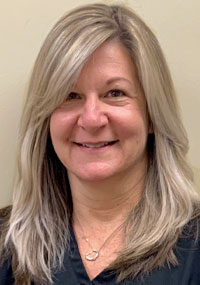 Karin
Dental Receptionist
Hello, my name is Karin and I am the receptionist here at Black & Black Dental. I recently moved here from the Jersey Shore area. I love talking to the patients about their upcoming trips to the beach. In my spare time, I enjoy spending time with my husband Cory, and our two pups Oliver and Rosie. We enjoy spending our free time outdoors. Some things we enjoy are camping, motor cycle riding, and kayaking down the Conestoga River. We also love checking out all the local restaurants in downtown Lancaster.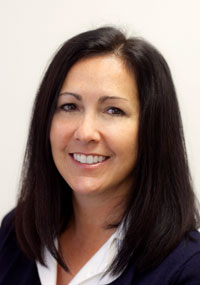 Toni
Business Manager
Hello, my name is Toni. Following graduation from Warwick High School, I attended Shippensburg University. I graduated with a BSBA degree majoring in Marketing. Prior to working here at Black & Black Dental, I was the branch manager of the Quarryville Office of the Fulton Bank.
Over the years, I have been a big sister for the Big Brothers/Big Sisters of Lancaster, served on the board of the Hugh O'Brien Youth Foundation, served in various roles for the Junior League of Lancaster, and volunteered at my children's schools and sport team events .
I enjoy reading, scrapbook making, tennis, walking and spending time with my family: my husband Dr. John and our two boys Ryan and Connor.