An Important Message from Paul Ahnert
Hygienist Retires after 30 Years of Serving Black & Black Dental Patients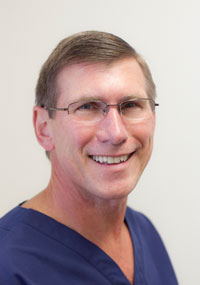 Paul Ahnert, hygienist with Black & Black Dental for 30 years, has retired effective June 30, 2018. Dr. John and the team wish him the best in his retirement and pray for him as he undergoes treatment for a medical issue. We miss you, Paul!
Because Paul is so beloved among the patients here at Black & Black Dental, we wanted to give him the opportunity to say goodbye to everyone he's touched with his kindness and professionalism over the years. Below is the letter he wrote:
To My Patients and Friends at Black & Black Dental,
I officially retired from Black & Black Dental on June 30, 2018 with 30 years experience. I was not ready to yet, but serious medical issues and the need for immediate treatment made retirement necessary.
I will miss everything... great job, good relationships with employer and co-workers. I was blessed with the team's respect, support, and friendship, allowing me to be my best and do my job well.
For my patients: Thank You for letting me take care of you! You were the most important part of my job. I valued our relationships and getting to know each and every one of you. I gave you my very best. Caring for you made me feel good and proud of my profession and myself.
I am a patient myself now, being cared for by some great doctors. I have a great attitude and a good prognosis. I expect to do well and enjoy my retirement.

Paul M. Ahnert, R.D.H.